Majlis Bergotong Royong!
Hoolaa! let's bang the street with characters movement, spread ur idea n creativity, make it real n happening, support our local street art scene!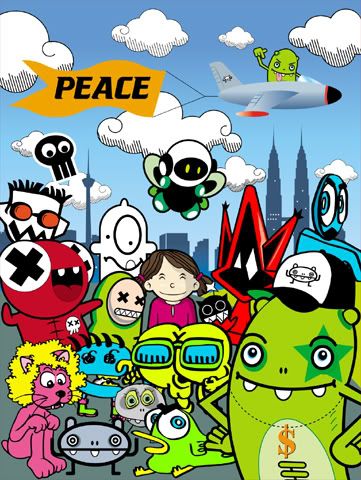 Collabo with some local artist: Ghostfinger, Sheiko, Rooty, Afromeow, Orkibal,Blob, Spliff, Tha-B, Samwise and Ebliss.
that's the only char that i can assamble for this collabo, Hey! we need more new comer. Ada beraniiiii!!!!!!